How to connect Airpods to Android phones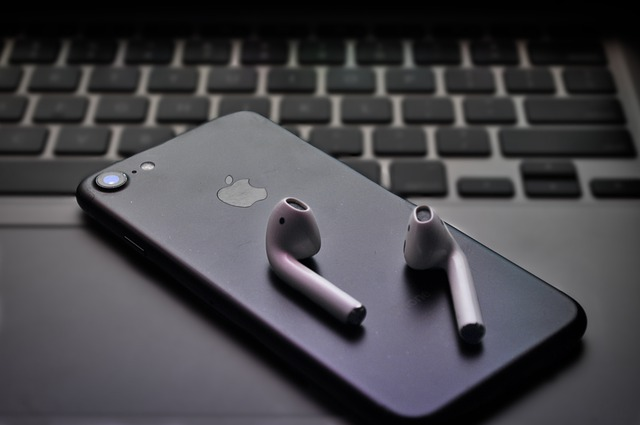 Apple sold more than 50 million units of AirPods last year. In fact, AirPods stand out as the most popular truly wireless earbuds on the market. No other product even comes close in sales figure or revenue. An overwhelming majority of AirPods owners use them with an iPhone, iPad, or Mac. They utilize Bluetooth and a proprietary connection from Apple to connect to other devices. Typically, most people assume they cannot be used with Android.
Are Apple AirPods Compatible With Android (And Other) Devices?
That couldn't be further from the truth, though. Since AirPods support Bluetooth 4.0 and above, they're compatible with all Bluetooth 4.0 devices. This includes everything from Android devices to Windows laptops and more. In most cases, consumers express surprise these earphones would be compatible with non-Apple devices. Apple doesn't lock down the software or connections to prohibit such connections with other devices.
Connecting To An Android Device Disables or Eliminates Certain Features
Unfortunately, Android users lose certain features with AirPods. They won't be able to automatically switch between devices. Battery life and connection speeds take a slight but noticeable hit as well. Also, a feature that pauses music after an AirPod is removed becomes disabled. The same goes for a customized double-tap setting on the AirPods as well. Apple doesn't allow full functionality for non-Apple devices, which makes sense.
AirPods, Full Feature Set or Not, Offer A Great Experience
For the average user, these sacrifices won't matter too much in practical usage. An individual that wants every available feature shouldn't try and connect the AirPods to an Android or Windows device. Someone that wants to listen to high definition audio in a sleek package should consider this purchase. In reality, AirPods feature a simple but practical design with decent battery life and excellent audio quality.
How To Pair AirPods With An Android (Or Other) Device
Pairing AirPods with an Apple device takes mere seconds. For Android users, the process requires a few more steps like traditional Bluetooth devices. Users need to open the Bluetooth menu on their device, turn Bluetooth on, and then select Pair. They then open the AirPods case and hold the pairing button on the back for a few seconds. After the AirPods show up in the Bluetooth menu, the Pair button will connect the devices.
What Issues Occur With AirPods Connected To Android Smartphones and Tablets?
Without Apple's fancy AirPods processor, users may encounter various issues during use. Bluetooth 4.0 by itself doesn't feature the most stable connection. A given user might need to initiate the pairing process again to fix connectivity issues. From time to time, one AirPod might lose audio, which requires a similar solution. The AirPods still tend to work more often than not with Android devices.
New Generations of AirPods Don't Experience These Issues
The latest generation of AirPods feature Bluetooth 5.0 connectivity. Therefore, most of these issues shouldn't exist with the new version. Bluetooth 5.0 offers an excellent connection with maximum range and stability. Android users cannot use the W1 processor in the new AirPods. Nonetheless, they benefit from the latest generation of Bluetooth technology, eliminating most of the issues with the earlier AirPods generations.
Why Should Android Users Buy and Use AirPods?
Both AirPods and AirPods Pro provide users with excellent audio quality. They can make phone calls and listen to music or podcasts with ease. Unsurprisingly, the AirPods Pro offer the best audio experience due to better hardware. Both types of AirPods across generations include acceptable battery life and a diverse set of features. AirPods come at a similar cost to other premium truly wireless earphones.
Connect AirPods and An Android Phone To Start Listening Today
In the end, connecting AirPods to Android smartphones doesn't take long. A connection can be made in less than 30 seconds, and then users are ready to go. Apple does disable certain features for non-Apple devices. Users need to be aware of these sacrifices before buying AirPods. Regardless, AirPods offer an incredible listening experience no matter what device they're paired with. It's no surprise consumers buy millions of them.